Unknown Attempted Bank Robber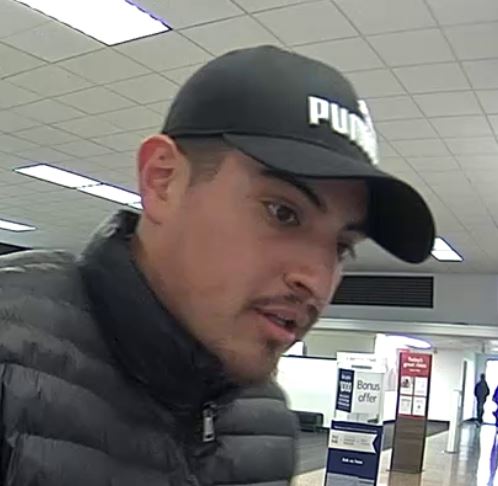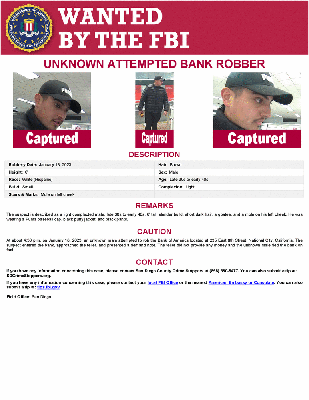 Download Poster
Description
Robbery Date:

January 18, 2023

Hair:

Brown

Height:

6'

Sex:

Male

Race:

White (Hispanic)

Age:

Late 30s to early 40s

Build:

Small

Complexion:

Light

Scars & Marks:

Mole on left cheek
Remarks
The suspect is described as a light complected male, late 30s to early 40s, 6' tall, slender build, short dark hair, a goatee, and a mole on his left cheek. He was wearing a Puma baseball cap, black puffy jacket, and black pants.
Caution
At about 4:30 p.m. on January 18, 2023, an unknown male attempted to rob the Bank of America located at 235 East 8th Street, National City, California. The suspect entered the bank, approached the teller, and presented a demand note. The teller did not provide any money and the unknown male fled the bank on foot.
Contact Information
If you have any information concerning this case, please contact San Diego County Crime Stoppers at (858) 580-8477. You can also submit a tip at:
SDCrimeStoppers.org.
If you have any information concerning this case, please contact your local FBI Office or the nearest American Embassy or Consulate. You can also submit a tip at: tips.fbi.gov
Field Office:  Albany