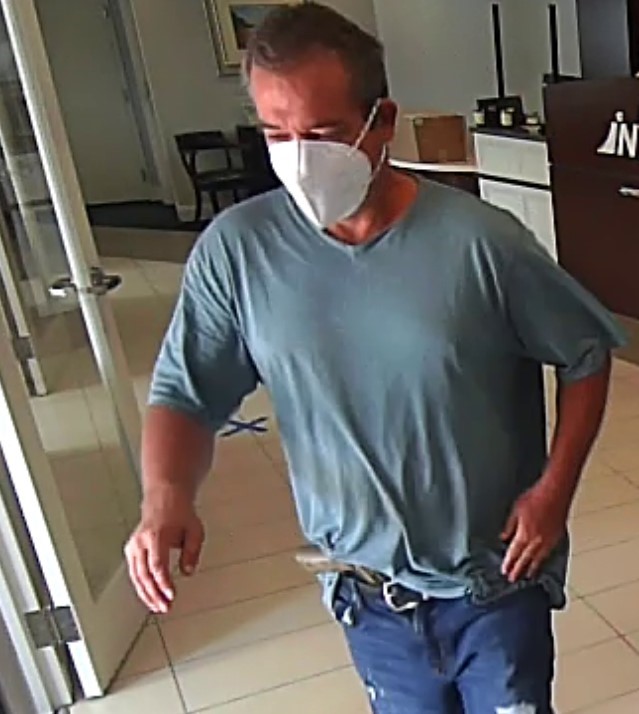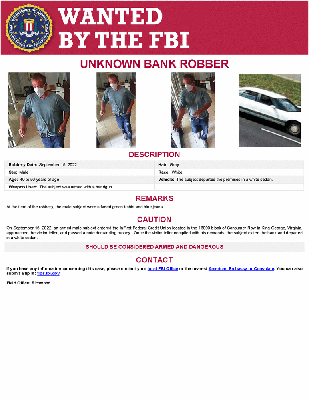 Download Poster
Description
Robbery Date:

September 15, 2022

Hair:

Gray

Sex:

Male

Race:

White

Age:

40 to 50 years of age

Vehicle:

The subject departed the premises in a white sedan.

Weapon Used:

The subject was armed with a handgun.
Remarks
At the time of the robbery, the male subject wore a faded green t-shirt and blue jeans.
Caution
On September 15, 2022, an armed male subject entered the InFirst Federal Credit Union located in the 16000 block of Consumer Row in King George, Virginia, approached the victim teller, and passed a note demanding money.  Once the victim teller compiled with his demands, the subject exited the bank and departed in a white sedan.
SHOULD BE CONSIDERED ARMED AND DANGEROUS
Field Office:  Albany