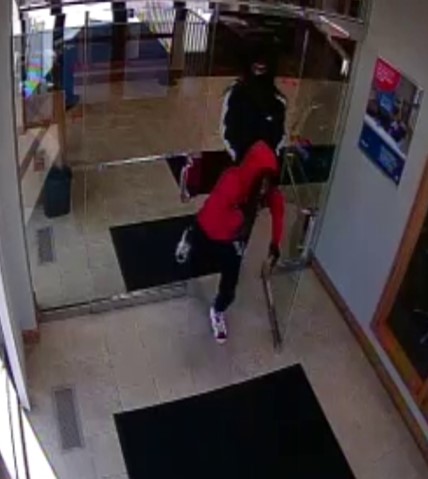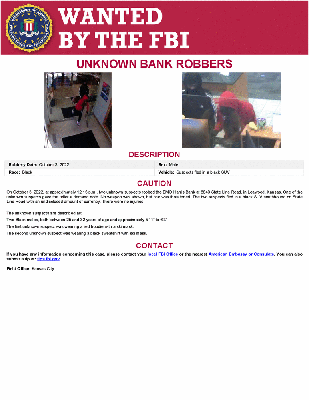 Download Poster
Description
Robbery Date:

October 3, 2022

Sex:

Male

Race:

Black

Vehicle:

Suspects fled in a black SUV
Caution
On October 3, 2022, at approximately 12:15 p.m., two unknown suspects robbed the BMO Harris Bank at 8840 State Line Road, in Leawood, Kansas. One of the unknown suspects gave the teller a demand note. No weapon was shown, but one was threatened. The two suspects fled in a black SUV southbound on State Line Road with an undisclosed amount of currency. There were no injuries. 


The unknown suspects are described as:
Two Black males, both between 25 and 32 years of age and approximately 5'11" to 6'3"
The first unknown suspect was wearing a red hoodie with a ski mask.
The second unknown suspect was wearing a black sweatshirt with ski mask. 
Field Office:  Albany