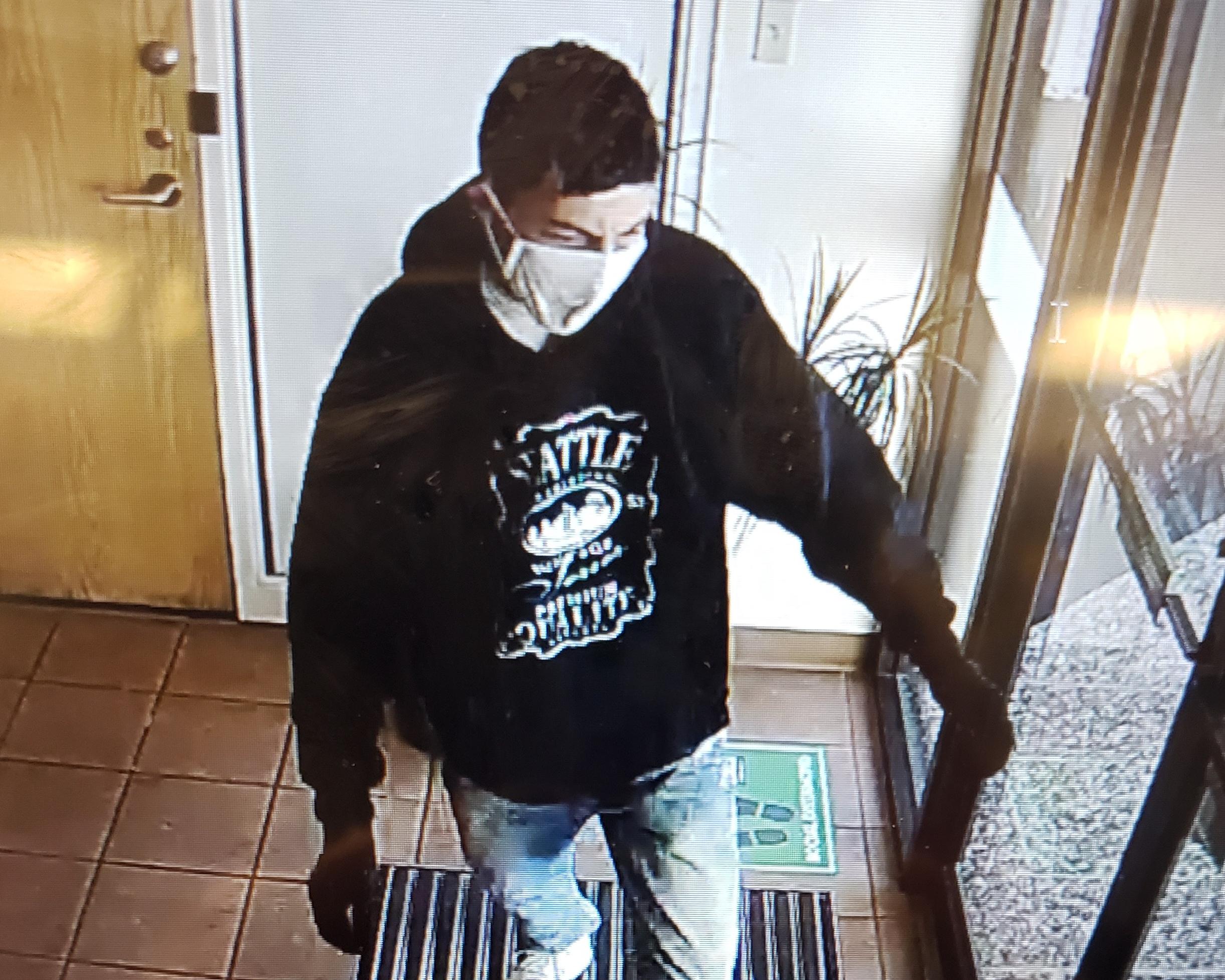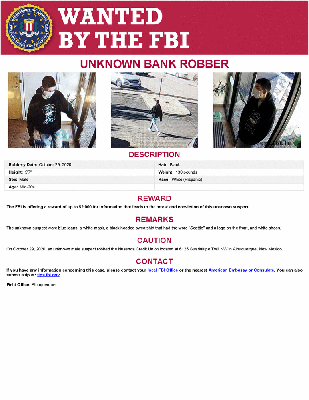 Download Poster
Description
Robbery Date:

October 29, 2020

Hair:

Black

Height:

5'7"

Weight:

130 pounds

Sex:

Male

Race:

White (Hispanic)

Age:

Mid-20s
Reward
The FBI is offering a reward of up to $2,000 for information that leads to the arrest and conviction of this unknown suspect.
Remarks
The unknown suspect wore blue jeans, a white mask, a black hooded sweatshirt that had the word "Seattle" and a logo on the front, and white shoes.
Caution
On October 29, 2020, an unknown male suspect robbed the Nusenda Credit Union located at 6125 Guadalupe Trail NW in Albuquerque, New Mexico.
Field Office:  Albuquerque